Man wins free pizza for a year and gives prize to local food bank
A man who won free pizza for a year has chosen to donate every slice to a local food bank.
Josh Katrick was one of 1200 people to enter the competition set up by a family pizza restaurant in the US state of Pennsylvania.
Mr Katrick, who has colon cancer, found out he had been randomly selected as the winner by email as he was leaving the clinic after a session of chemotherapy.
He said he was inspired to pass his prize on to Northampton Food Bank by the support he had received from others during his treatment.
"I've been getting so much from family, friends, people I don't even know well, the last few months," he told the broadcaster.
"Getting so much love and support …I just wanted to give back to people that could use it more than I could."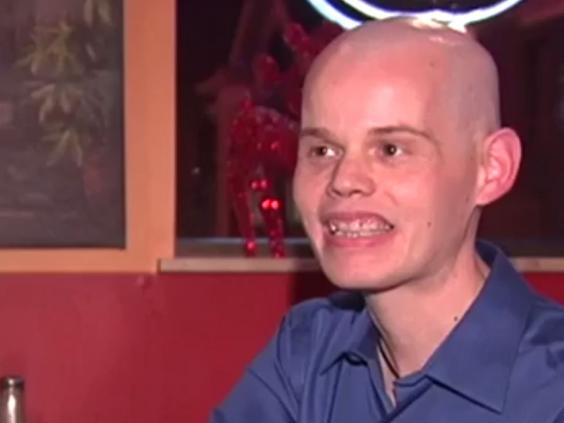 When they heard of his plan, Mario's Pizza said they would double the prize – originally two free large pizzas and a bottle of soda each month in 2017 – so both Mr Katrick and the food bank can enjoy it.
"It's better to give than receive, and especially during this time of year – Christmas – it's a great time to think about that and see examples of it around town," said Giuseppe Aiello, who works at the pizzeria.
In September, a couple from Michegan decided to donate a similar prize of a voucher for $500 (£400) worth of pizza to a homeless shelter for young people.
Ms Spooner said she knew immediately after they won the voucher that she wanted to donate it to a good cause. She told Fox 2: "I knew right away we were going to donate.
"I just know there are people out there who have nothing. Why should I be eating a year's worth of free pizza when there are people out there who go hungry at night?"