A few days ago, Budweiser released its Super Bowl LI commercial.
Set in the mid 1800's, the 60-second ad follows a European immigrant as he travels from Germany to the United States and finally settles in St. Louis.
The man arrives in America and is immediately met by a mob telling him to "go back home." Later, in a St. Louis bar, another man offers the man a drink, before the slogan "when nothing stops your dream, this is the beer we drink," appears on screen.
Some are perceiving the commercial to be a thinly-veiled swipe at President Donald Trump, whose first two weeks in office have focused heavily on an immigration ban.
And pro-Trump supporters are angry with the commercial's message.
Others are praising the brewery for its message and applauding the commercial.
@Budweiser Your commercial is touching and powerful. Thank you for sharing. ❤

— Jomana (@SimplyJomana)
Now, Trump supporters are calling for a boycott of the beer.
This isn't the first time Trump supporters have moved to boycott a company with a pro-immigration message.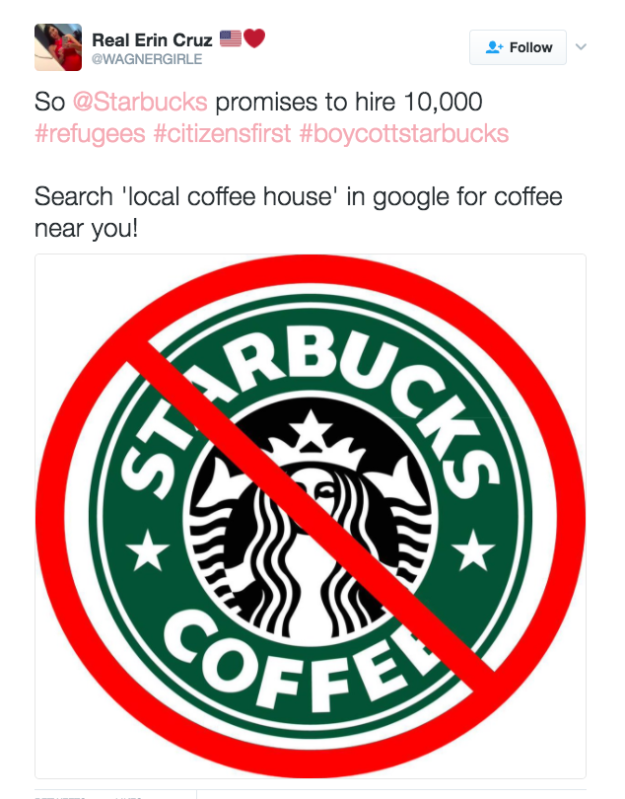 In late January, Trump voters boycotted Starbucks after the coffee chain committed to hiring 10,000 refugees around the world.